31
The Da Vinci Code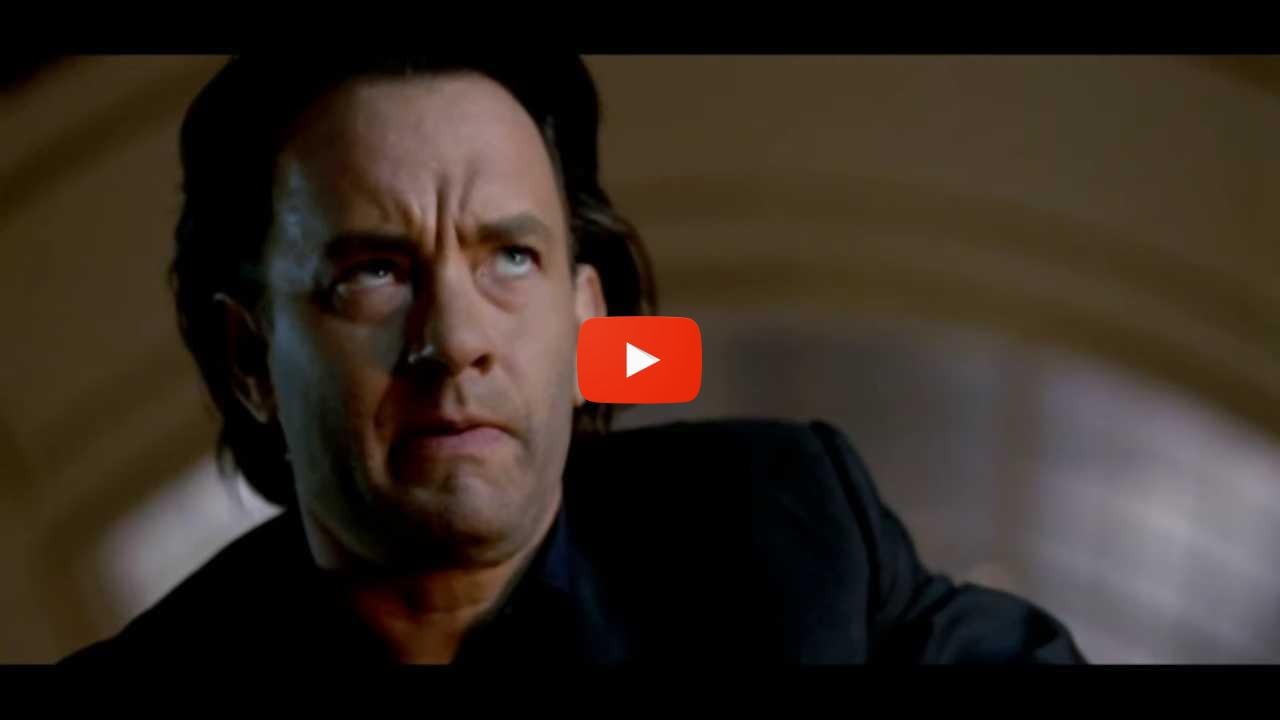 In The Da Vinci Code, Tom Hanks plays the role of Robert Langdon, a professor of symbology who is pulled into a mysterious murder investigation. He soon discovers that he is part of a dangerous centuries-old secret that could shake the foundations of Christianity. With the help of Sophie Neveu, a cryptologist, Langdon must decode a series of ancient clues to unravel the mystery and save the world from a centuries-old conspiracy.
30
You've Got Mail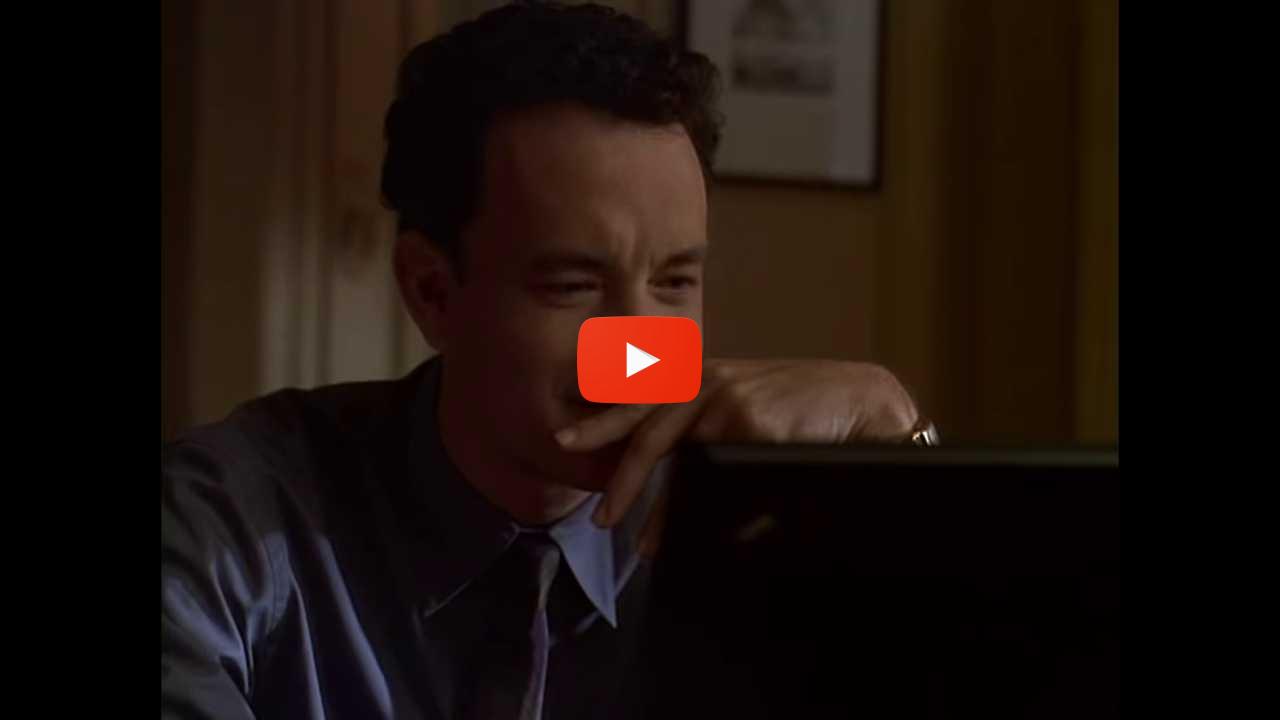 Tom Hanks plays the role of Joe Fox, the owner of a megastore bookstore chain that threatens to put the independent bookstore owned by Kathleen Kelly (Meg Ryan) out of business. Joe and Kathleen don't know each other's true identity until they are brought together by a romantic relationship they have formed over the internet. Joe and Kathleen struggle to reconcile their online relationship with the competition between their respective businesses.
29
Angels & Demons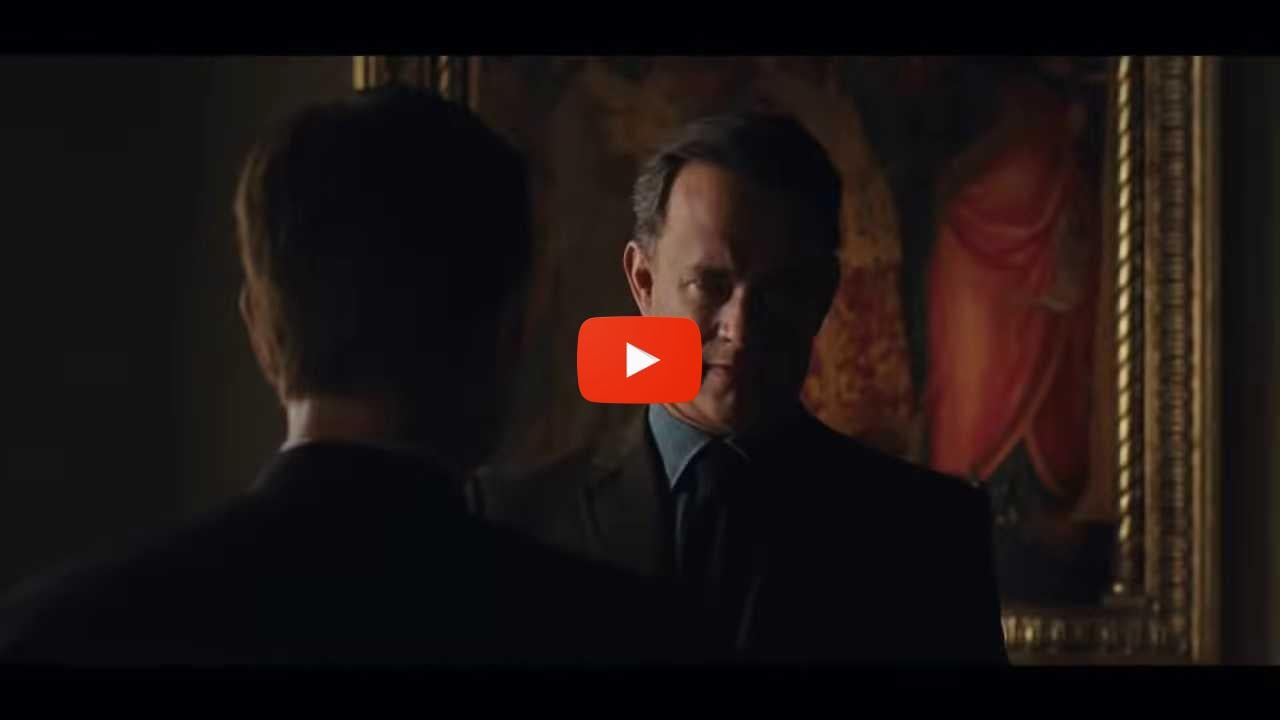 In Angels and Demons, Tom Hanks plays Harvard symbologist Robert Langdon, who is thrust into a mysterious and dangerous mission to uncover the truth behind the powerful Illuminati organization. In his quest, Langdon must race against time and decipher a series of cryptic codes that hold the key to the Illuminati's secrets. With the help of a beautiful scientist, Vittoria Vetra, Langdon embarks on a thrilling journey to uncover the truth. Throughout the film, Hanks' masterful portrayal of Langdon is full of suspense and intrigue, as he faces off against the mysterious forces of the Illuminati. His performance and the film itself have been praised by critics for its thrilling story and spectacular visuals. Tom Hanks' portrayal of Langdon in Angels and Demons is a testament to his immense talent and versatility as an actor.
28
Finch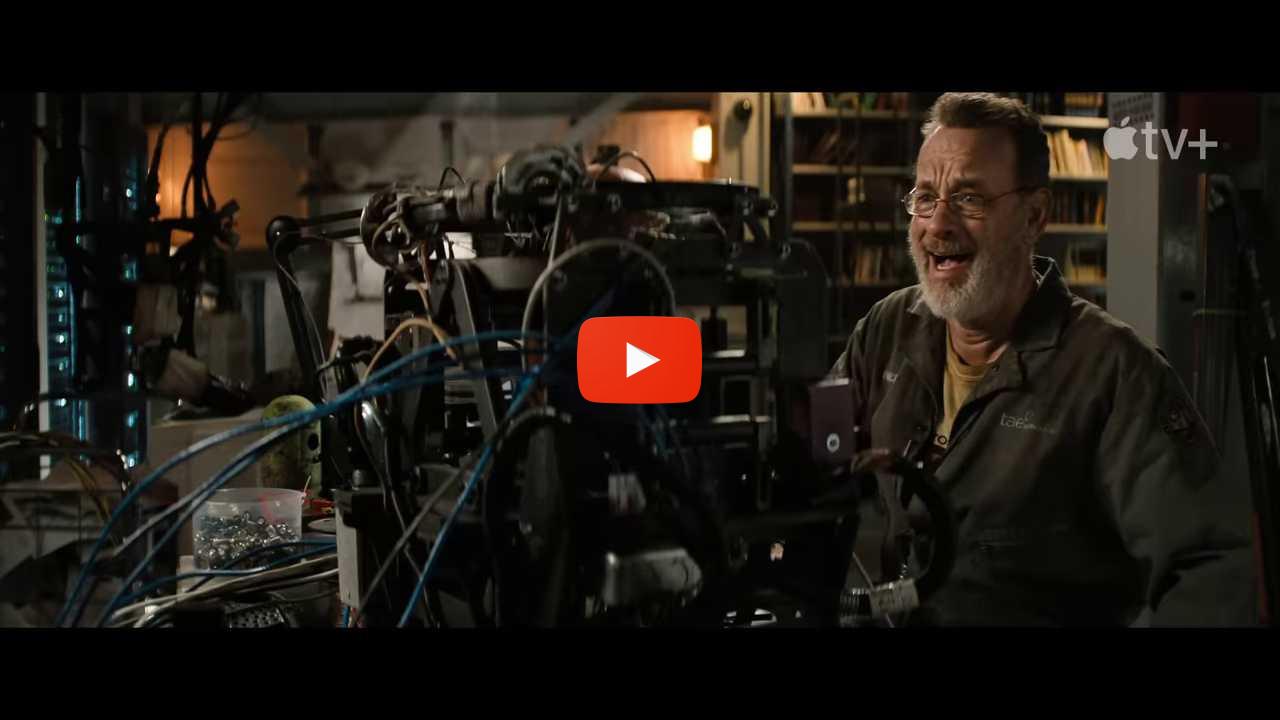 In the film "Finch," Tom Hanks portrays the titular character, Finch, a lone survivor in a post-apocalyptic world. As a brilliant scientist, Finch creates a robot named Jeff (voiced by Caleb Landry Jones) to care for his faithful dog, Goodyear, after he is gone. Together, they embark on a perilous journey to find a safe haven for Goodyear and teach Jeff about the wonders and complexities of humanity. Hanks delivers a heartfelt performance, capturing the essence of Finch's resilience and compassion.
27
News of the World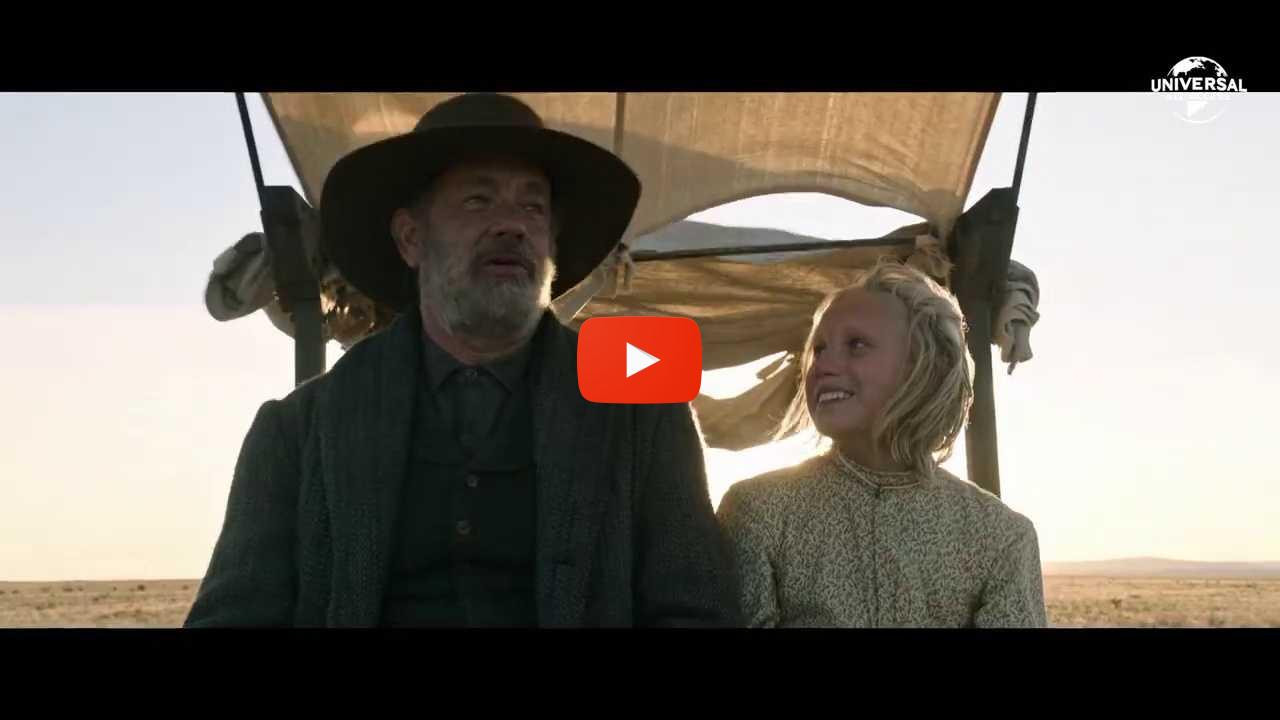 In the 2020 drama film News of the World, directed by Paul Greengrass, Hanks plays the role of Captain Jefferson Kidd, a "traveling news reader" who traverses the post-Civil War American West. He encounters a young girl who has been separated from her family and must reunite her with her relatives.
26
Sleepless in Seattle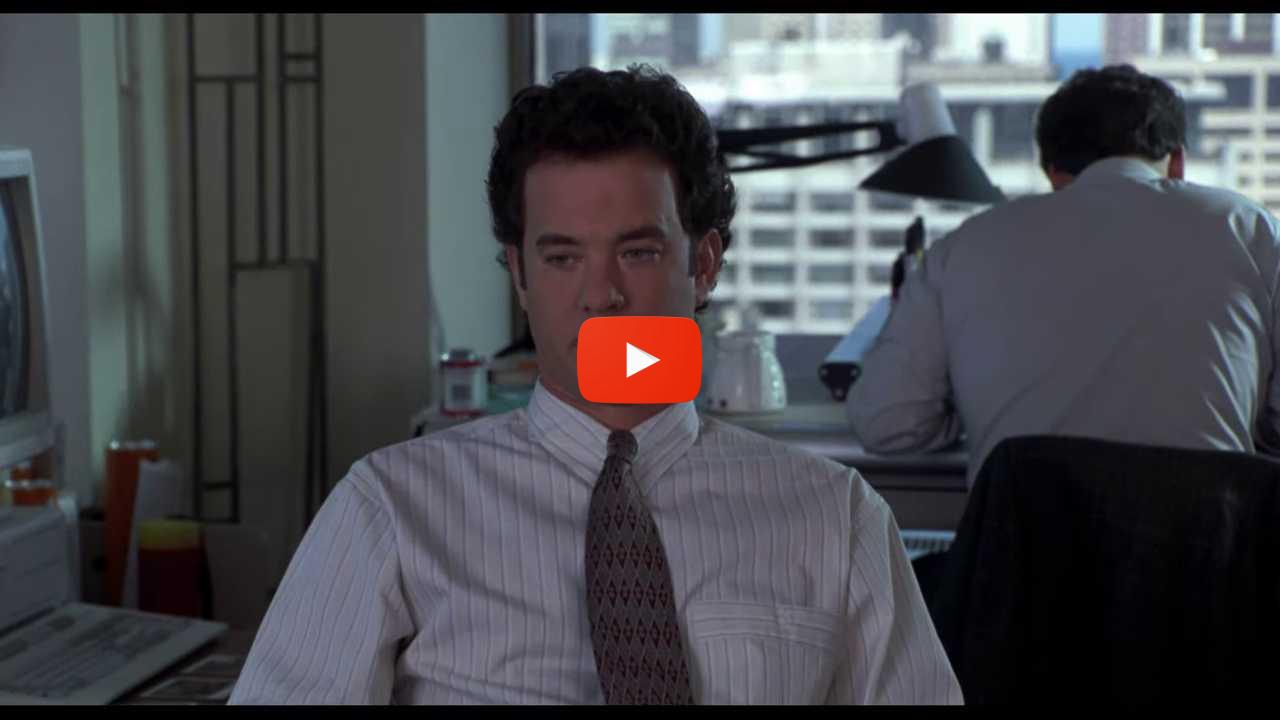 Tom Hanks plays the role of Sam Baldwin, a recent widower who moves to Seattle with his son, Jonah (played by Ross Mallinger). Sam is still grieving the loss of his late wife, and struggling to cope with his newfound single-father status. He finds himself thrust into the world of dating, as he enters into a tentative relationship with Annie Reed (played by Meg Ryan), a woman he meets through a radio talk show.
25
The 'Burbs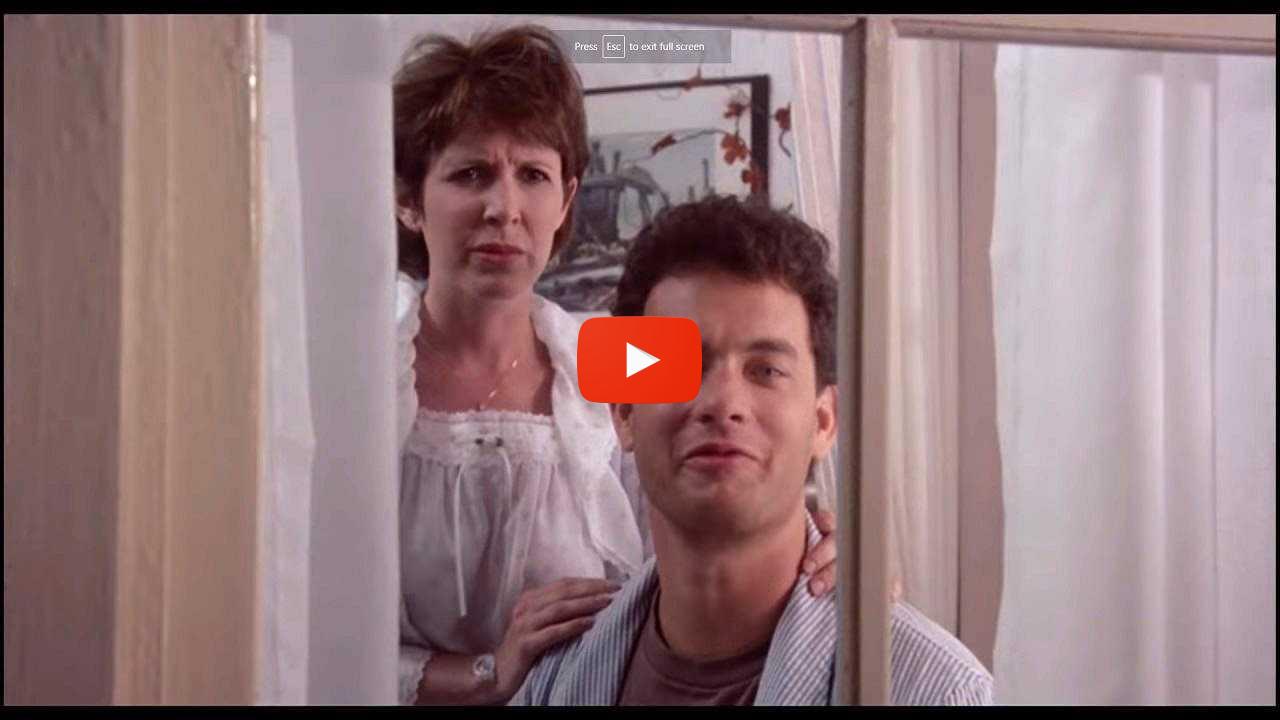 Hanks plays the lead role of Ray Peterson in the 1989 comedy The 'Burbs. Ray is an overly cautious suburbanite who suspects his new neighbors, the Klopeks, are up to no good. Hanks' performance as Ray earned him a Golden Globe nomination for Best Actor in a Motion Picture Comedy or Musical.
24
Extremely Loud & Incredibly Close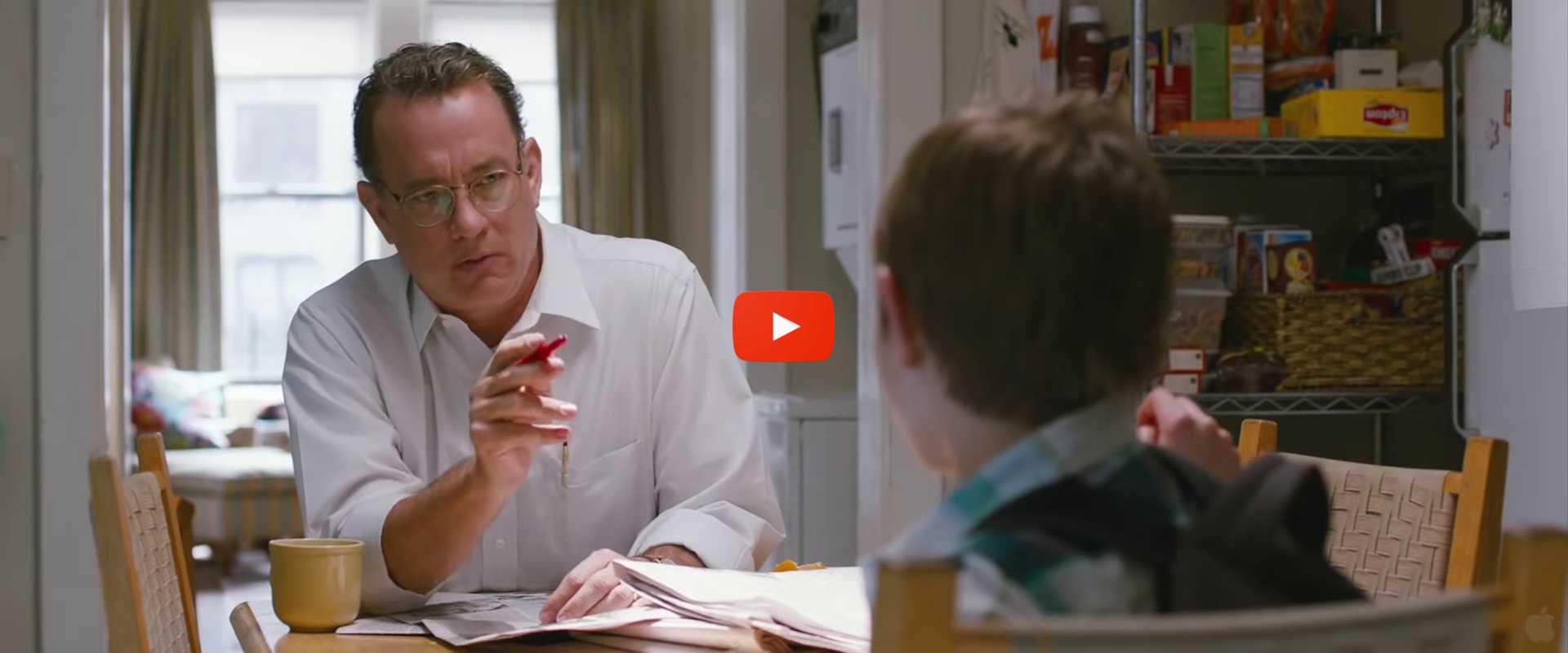 In the 2011 drama film Extremely Loud and Incredibly Close, Tom Hanks plays the role of Thomas Schell, the father of Oskar (played by Thomas Horn). The film follows Oskar as he searches for the lock that fits a mysterious key left behind by his father, who was killed in the September 11 attacks. Hanks's performance has been praised for its emotional depth, with Kenneth Turan of the Los Angeles Times writing that "Hanks invests the character with a powerful humanity."
23
That Thing You Do!
Tom Hanks starred in and directed the 1996 film That Thing You Do!, which tells the story of a small-town rock band that rises to fame in the 1960s. Hanks' character, Mr. White, is a former big-band leader who mentors the group and helps them achieve their musical goals.
22
Radio Flyer
Tom Hanks starred in the classic movie Radio Flyer, released in 1992. This movie follows the story of two young brothers, Mike and Bobby, who are trying to escape their abusive stepfather. With the help of their loyal friend, the Red Rider trike, they go on an exciting adventure. Tom Hanks plays the part of The King, a mysterious figure who protects the boys as they journey through their quest. The movie features a unique blend of fantasy and reality, with the boys learning valuable lessons about courage, friendship, and loyalty. Tom Hanks portrays The King in a powerful and endearing performance, and the movie serves as a reminder of the importance of family.
21
Greyhound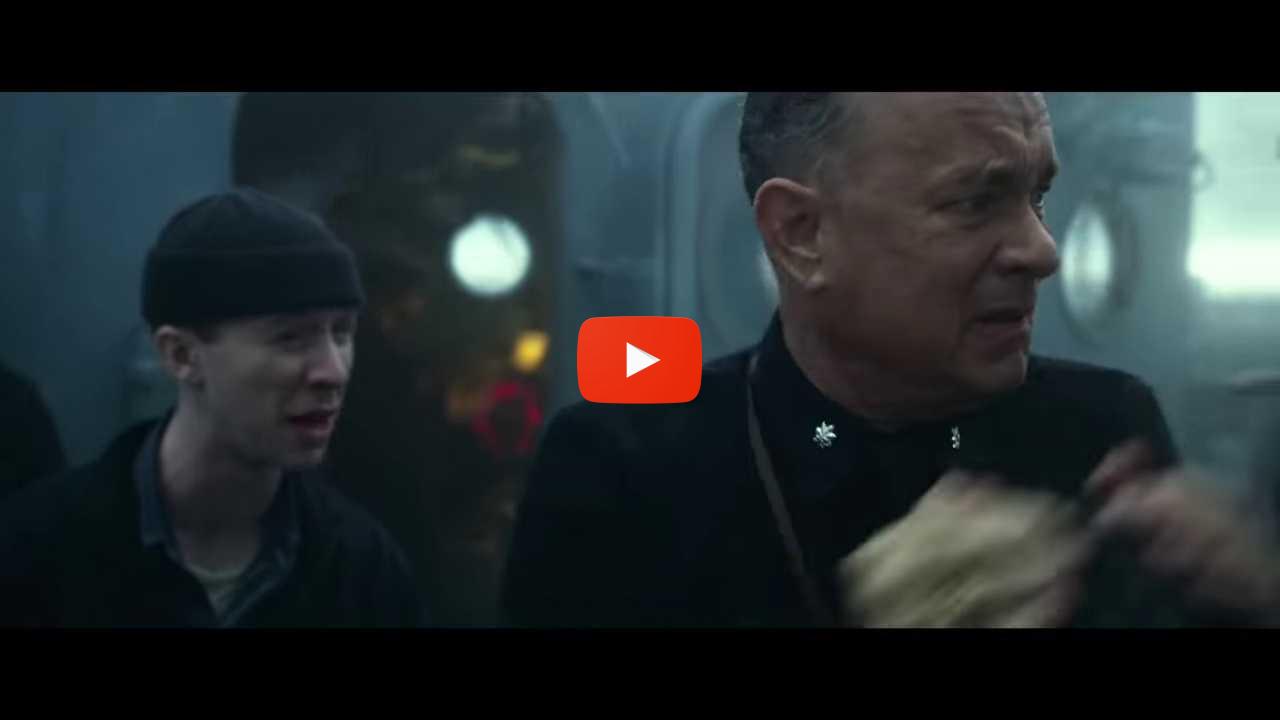 In the film "Greyhound," Tom Hanks takes on the role of Commander Ernest Krause, a naval officer during World War II. Set in the treacherous Battle of the Atlantic, the film follows Krause as he leads a convoy of Allied ships through dangerous waters infested with German U-boats. Hanks delivers a commanding performance, capturing Krause's determination, strategic prowess, and the immense pressure he faces to protect his fleet. With his signature gravitas, Hanks brings depth and intensity to the character, embodying the resilience and heroism of a wartime leader.
20
Charlie Wilson's War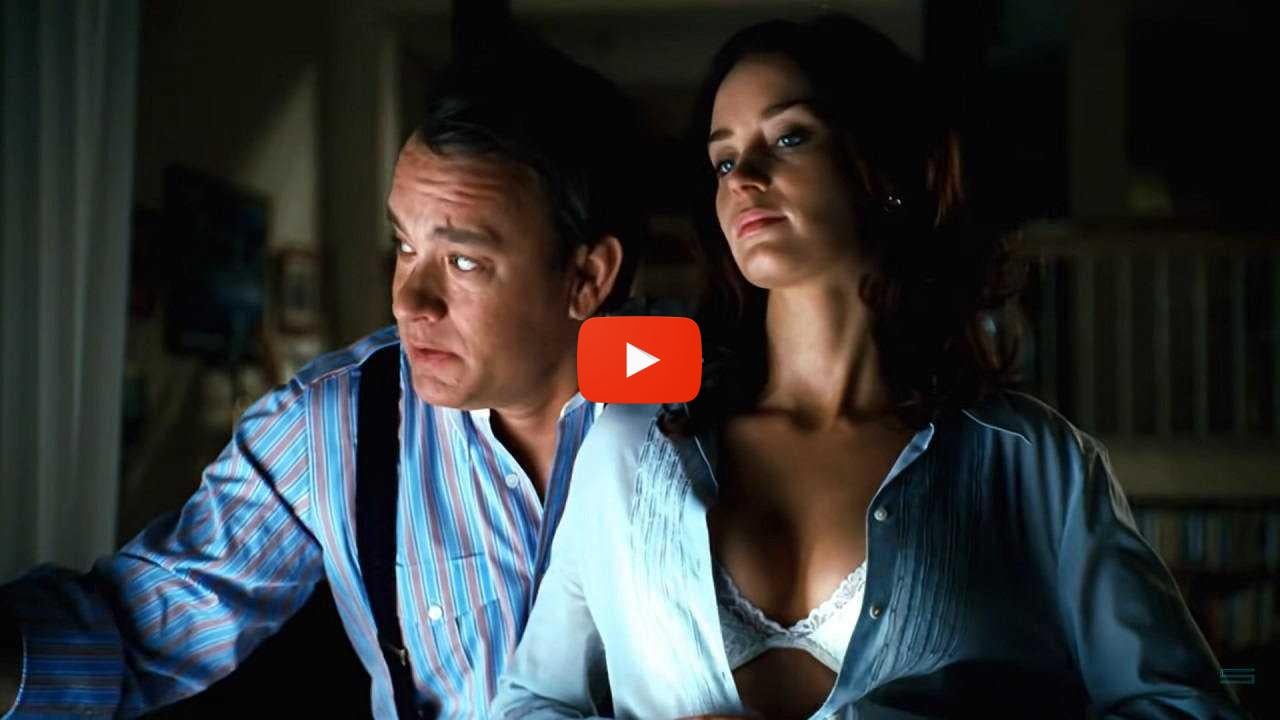 He plays the title character, Charlie Wilson, a maverick congressman from Texas who joins forces with a renegade CIA agent and a socialite to launch an audacious covert operation to assist the Afghan Mujahideen in their decade-long struggle against the Russians. The film details his involvement in the covert operation, which ultimately leads to the historic victory of the Afghans over the Soviets.
19
The Post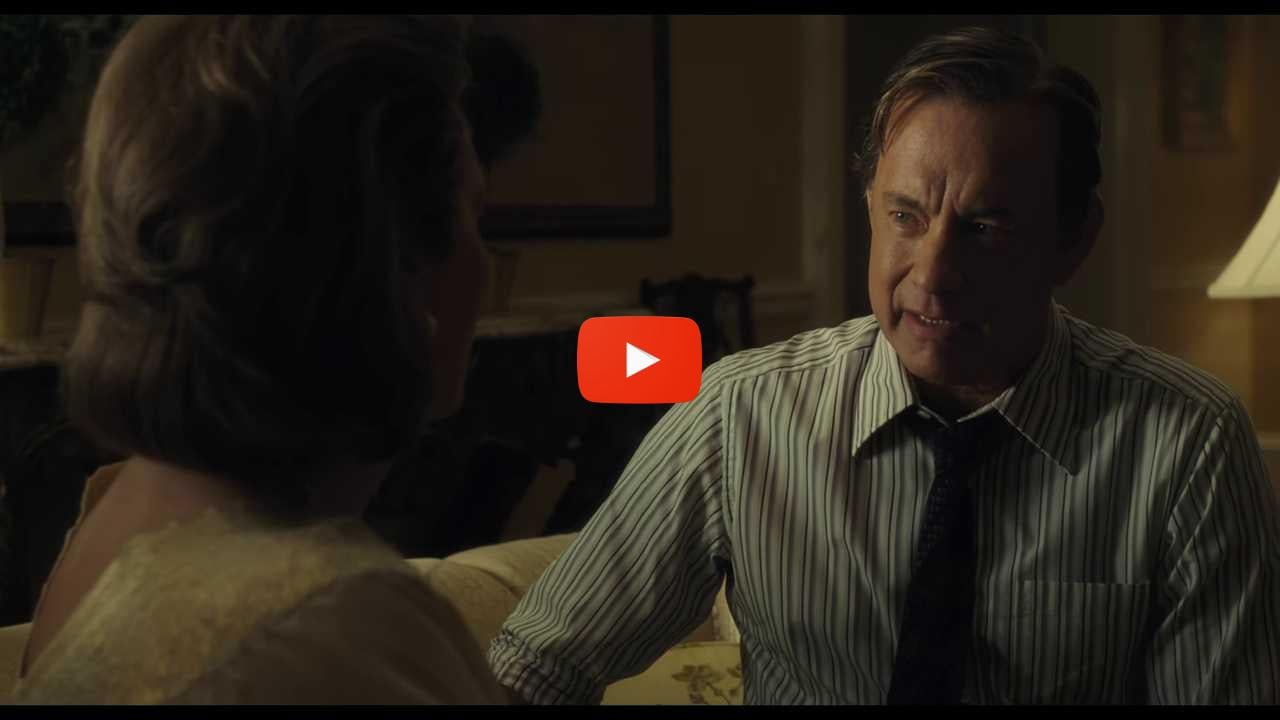 Hanks stars as Ben Bradlee, the legendary Washington Post editor, in the 2017 historical drama The Post. He is joined by Meryl Streep, who plays Katharine Graham, the first female publisher of a major American newspaper. The movie follows the two as they battle the federal government to publish the Pentagon Papers, which exposed decades of lies and cover-ups related to the Vietnam War. This thrilling drama earned multiple Academy Award nominations and was praised for its all-star cast and timely themes.
18
Big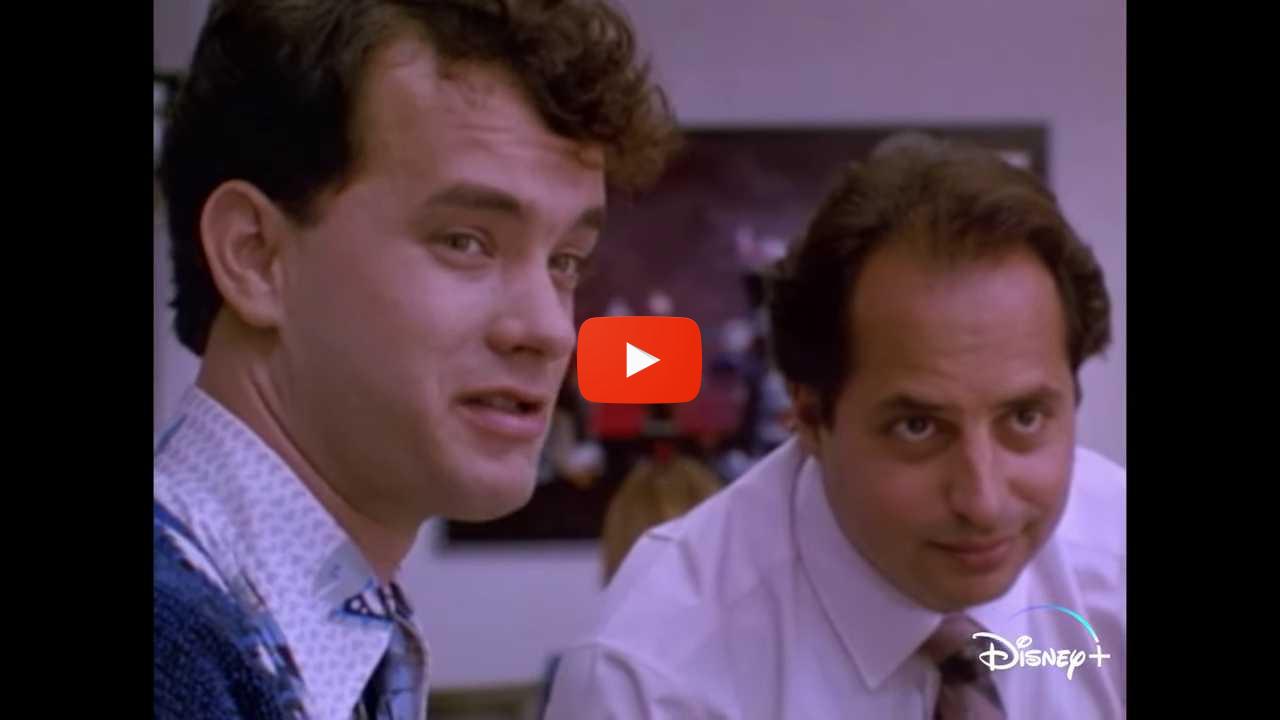 Tom Hanks plays the lead role of Josh Baskin in the 1988 film Big. Josh Baskin is a twelve-year-old boy who makes a wish to be "big" and is then transformed into an adult (played by Hanks). Hanks' performance in the role earned him a Golden Globe Award for Best Actor in a Motion Picture - Musical or Comedy.
17
A Beautiful Day in the Neighborhood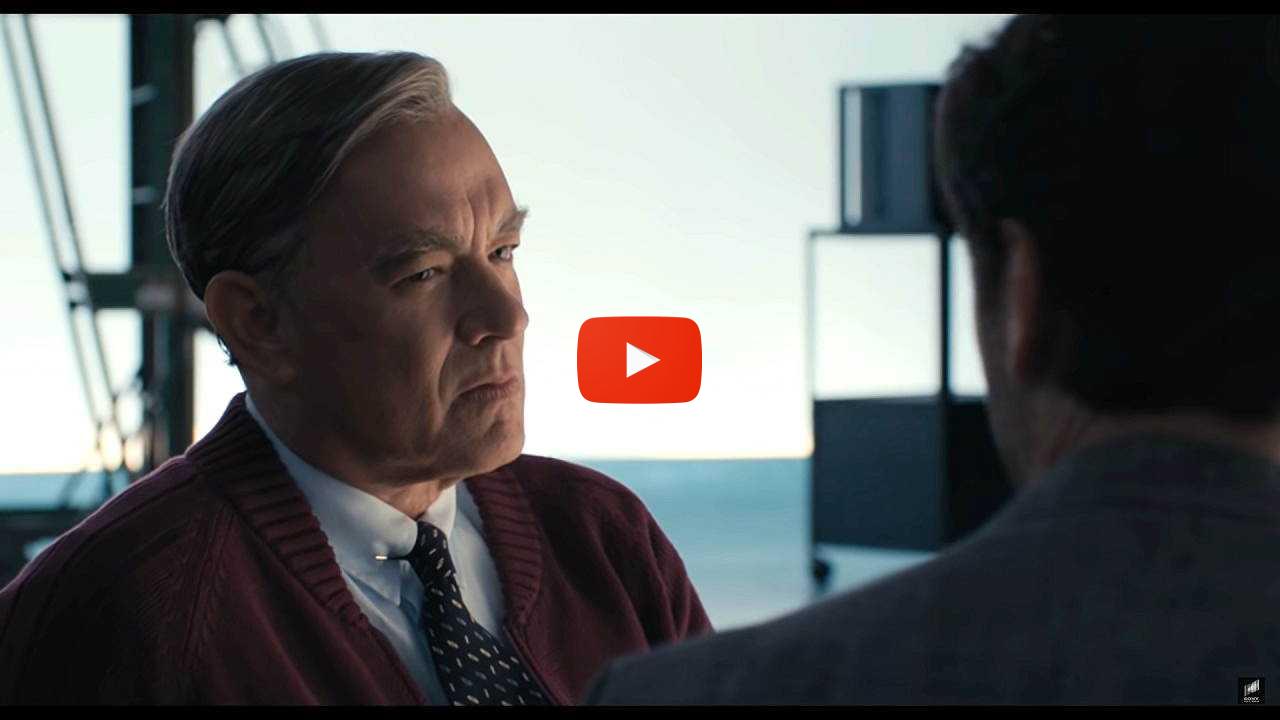 Tom Hanks stars as the beloved Fred Rogers in A Beautiful Day in the Neighborhood. The movie follows the real-life story of award-winning journalist Lloyd Vogel, who is tasked with writing an article about the beloved children's television host. Despite his initial skepticism, Vogel's interactions with Rogers lead him to reevaluate his outlook on life. Hanks' performance was praised by critics and audiences alike, and he was nominated for multiple awards.
16
A League of Their Own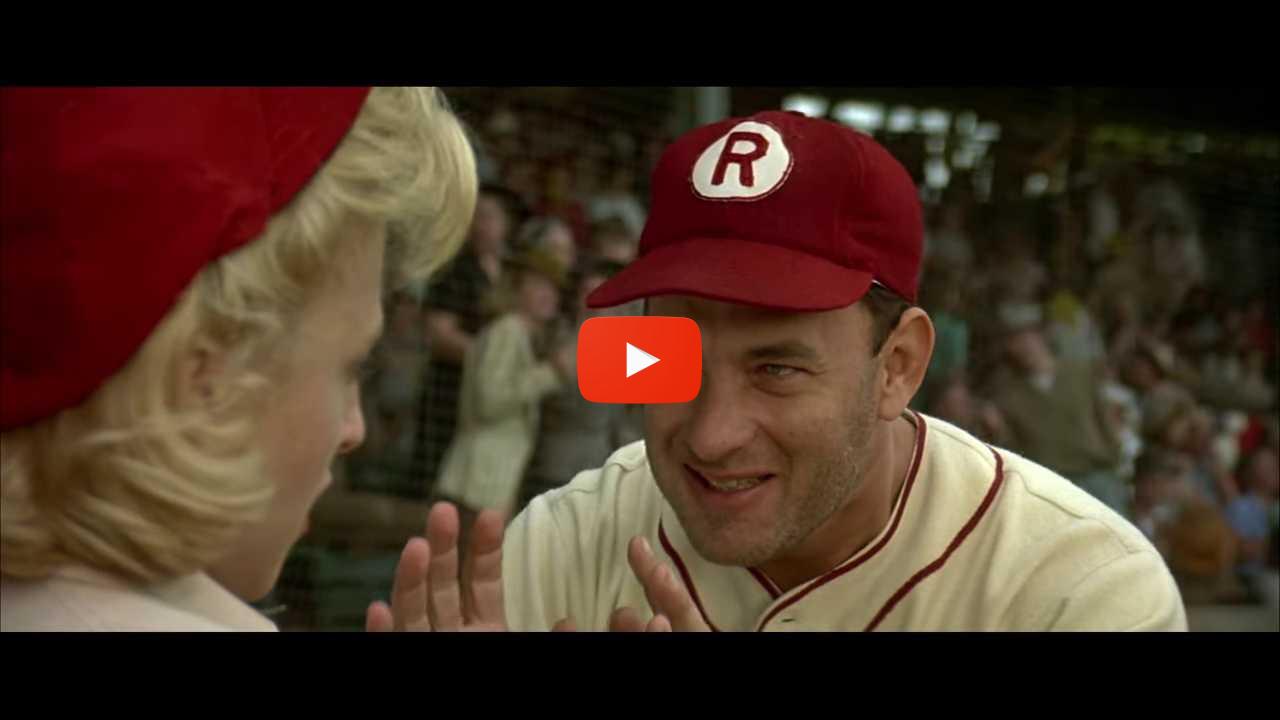 Tom Hanks plays the role of Jimmy Dugan, a former star player in the All-American Girls Professional Baseball League, in the 1992 movie A League of Their Own. He is the manager of the Rockford Peaches and helps the team learn to trust and rely on one another while they are competing in the league.
15
Sully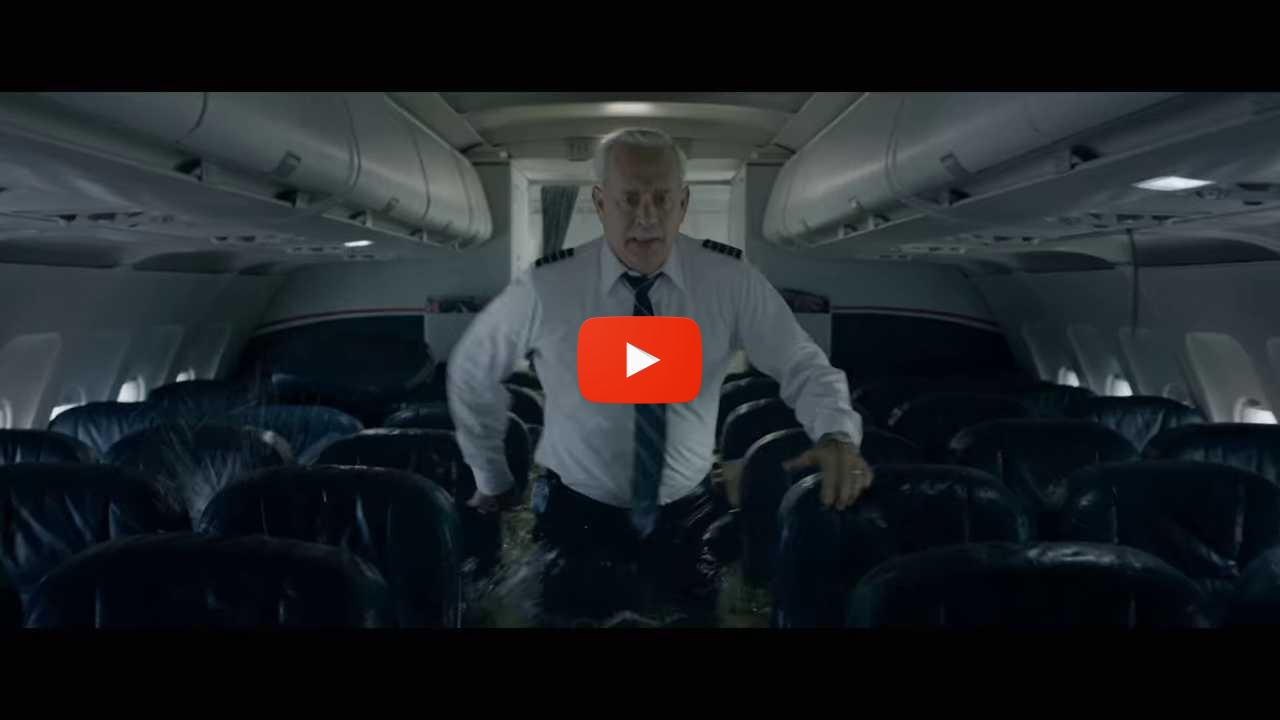 Tom Hanks starred as the titular character in the 2016 biographical drama film Sully, directed by Clint Eastwood. He portrayed Chesley "Sully" Sullenberger, a US Airways pilot who safely landed a damaged passenger plane on the Hudson River in 2009.
14
Cloud Atlas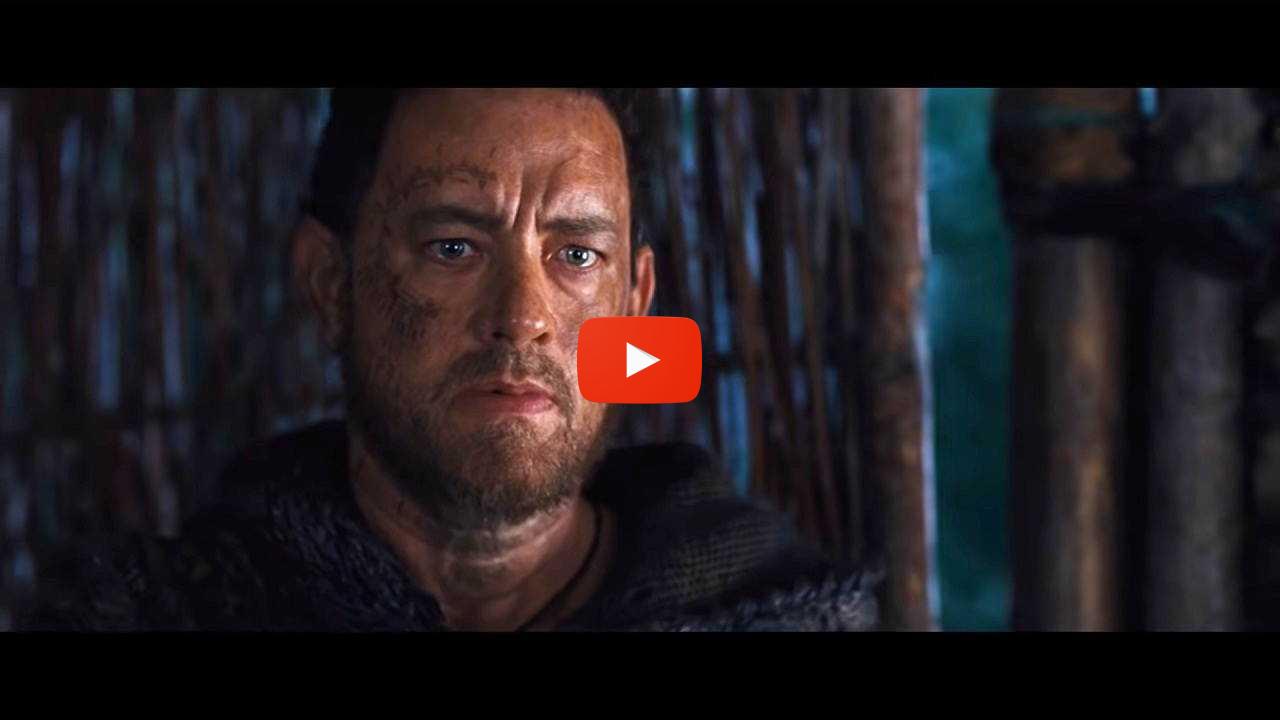 In the 2012 film Cloud Atlas, Tom Hanks stars in as many as six different characters. They include a 19th-century doctor, a 1930s composer, a 1970s publisher, a modern-day scientist, a post-apocalyptic tribe leader, and an immortal being.
13
The Terminal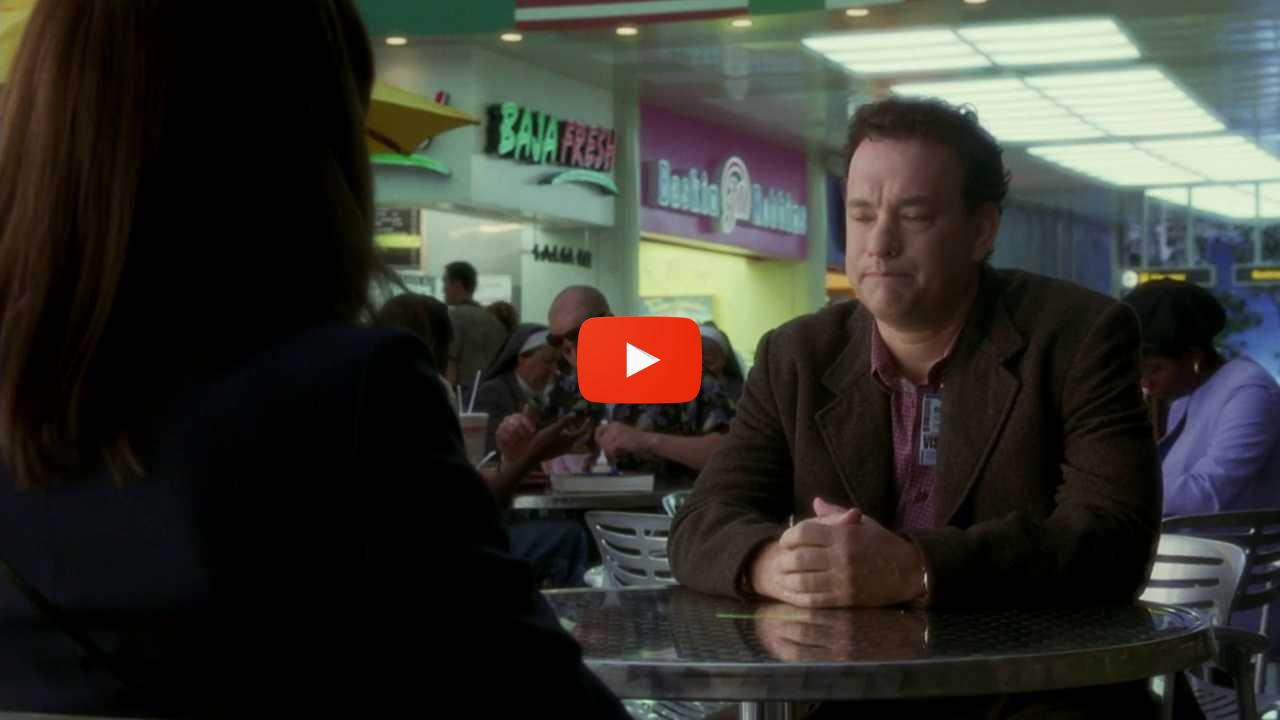 Tom Hanks stars in the 2004 romantic comedy-drama The Terminal as Viktor Navorski, a man from a fictional Eastern European country who is stranded in a New York City airport terminal when a war breaks out in his homeland and the United States government does not recognize his passport. Hanks is excellent in the role and the film is an enjoyable and often touching.
12
Saving Mr. Banks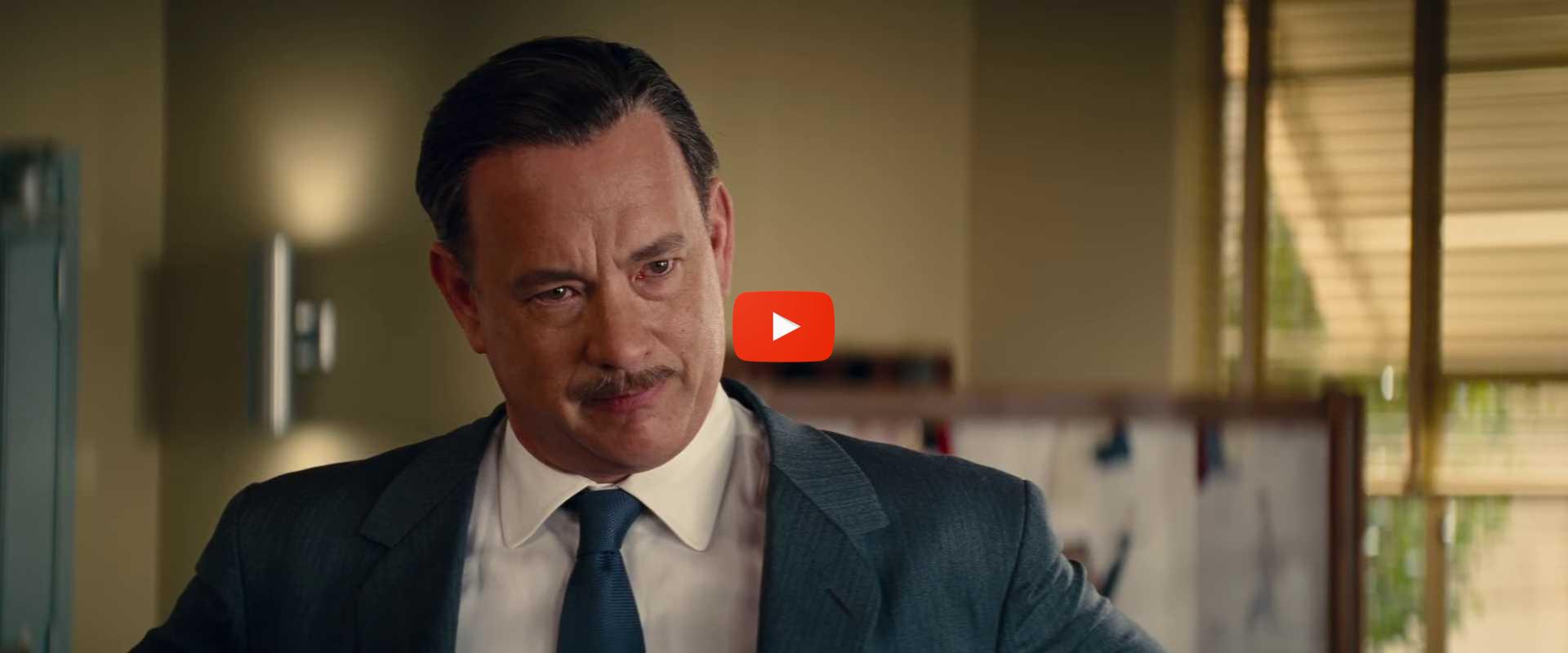 Tom Hanks stars as Walt Disney in the 2013 biographical drama Saving Mr. Banks. He is featured in the film as he works to acquire the rights to the novel "Mary Poppins" from its author, P.L. Travers. Hanks' portrayal of the iconic film figure earned him an Oscar nomination for Best Actor in a Leading Role.
11
Elvis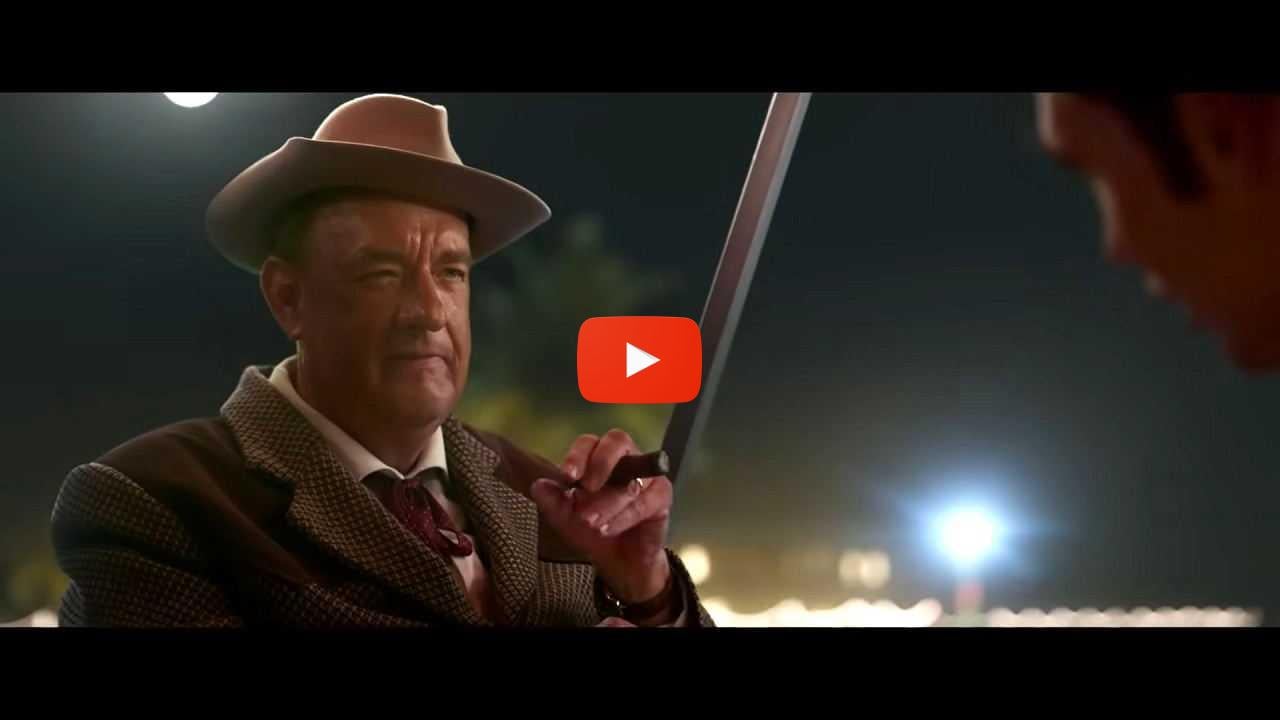 Tom Hanks stars as Colonel Tom Parker in "Elvis." The movie, directed by Baz Luhrmann, explores the life and career of legendary musician Elvis Presley (played by Austin Butler) and his complex relationship with his manager, Colonel Tom Parker. Hanks' portrayal of Parker, known for his shrewd business tactics and controversial decisions, is pivotal to the film
10
Bridge of Spies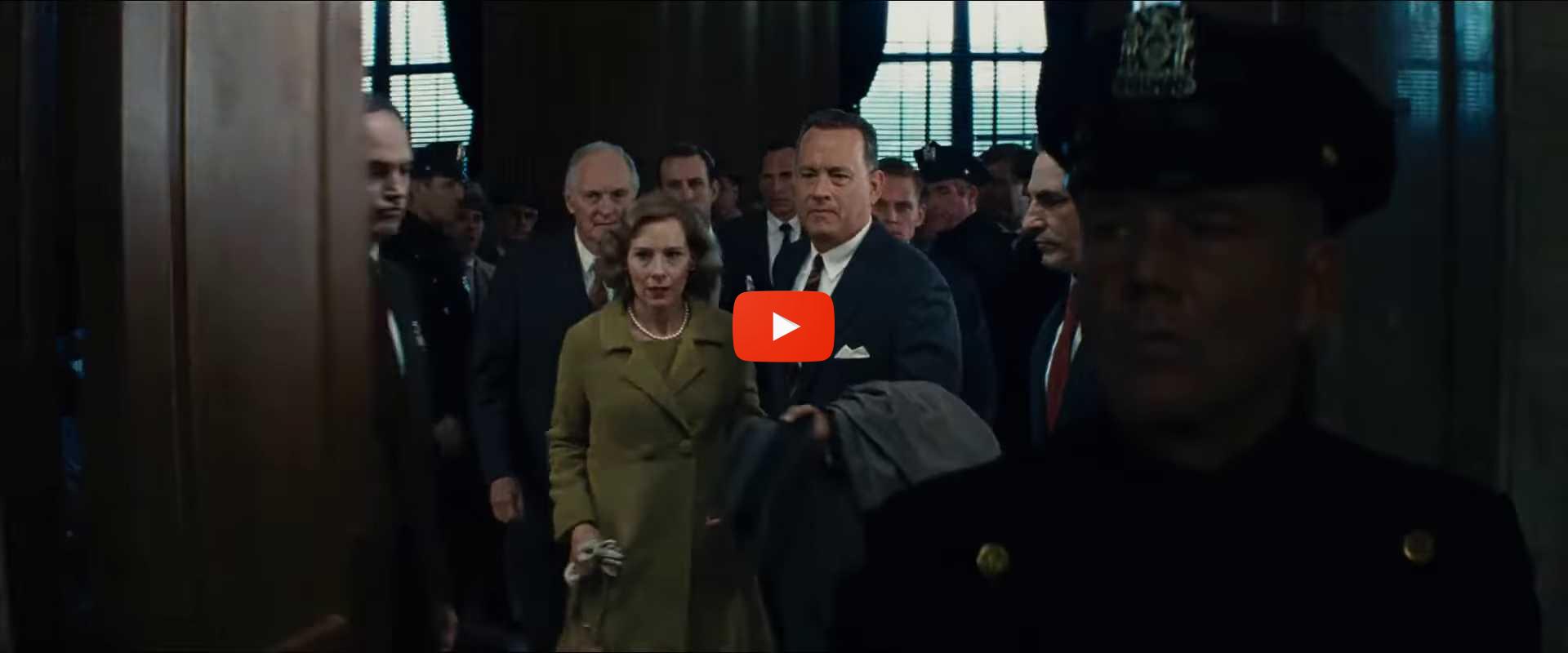 Tom Hanks plays James Donovan, a lawyer who is tasked with negotiating the release of a captured American pilot during the Cold War in Bridge of Spies. Hanks gives a powerful performance in the film, showing the quiet strength of his character as he navigates the dangerous political environment in order to secure the release of his client.
9
Apollo 13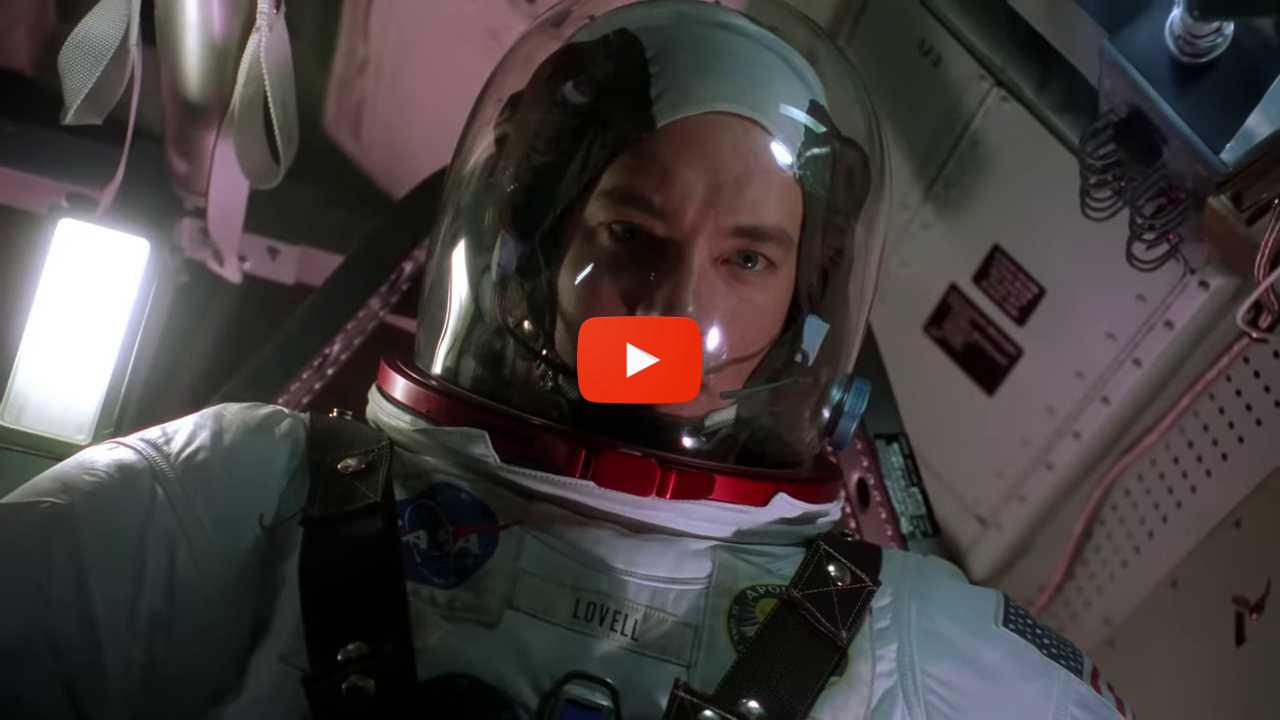 Tom Hanks starred as Jim Lovell in the 1995 film Apollo 13. The movie was based on the true story of the ill-fated 1970 Apollo 13 lunar mission and starred Hanks, Kevin Bacon, Bill Paxton, Gary Sinise, and Ed Harris. Hanks was nominated for an Academy Award for his performance, and the movie was a box office success.
8
Road to Perdition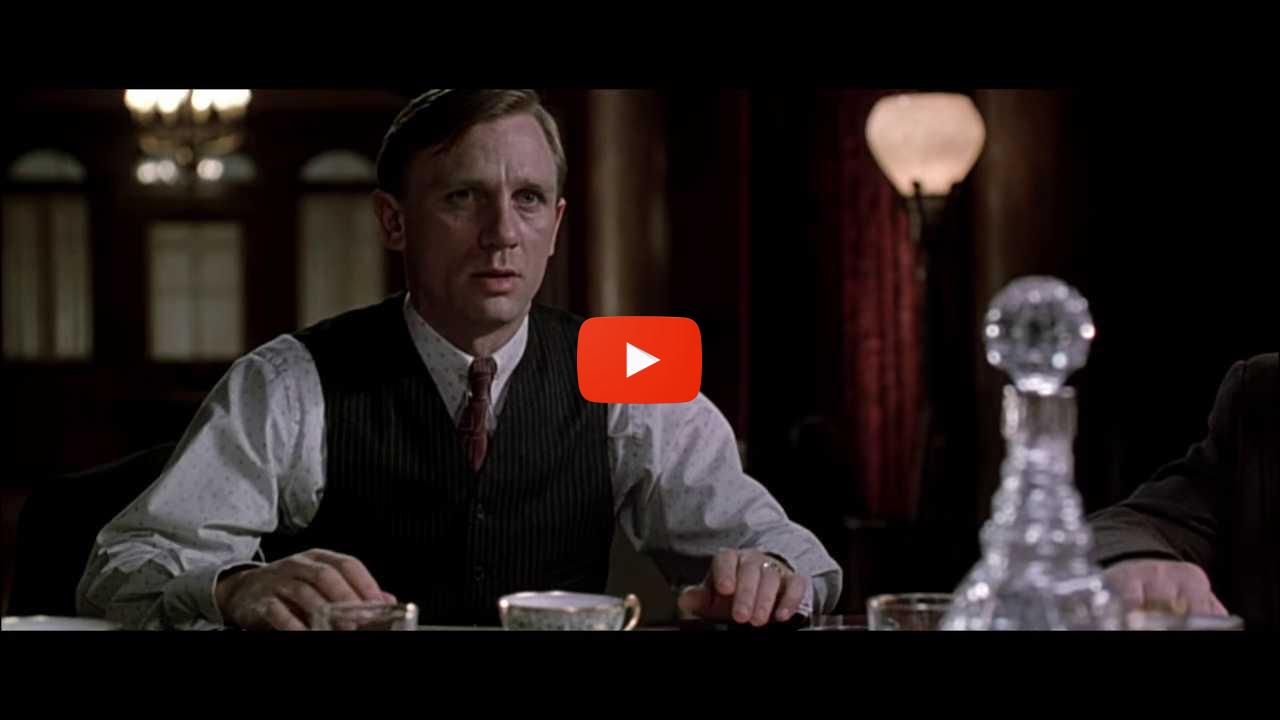 Tom Hanks stars as Michael Sullivan, a mob hitman who is seeking revenge against his former boss, John Rooney (played by Paul Newman), for killing his wife and elder son. Hanks gives a powerful performance as a man in search of retribution and redemption.
7
Philadelphia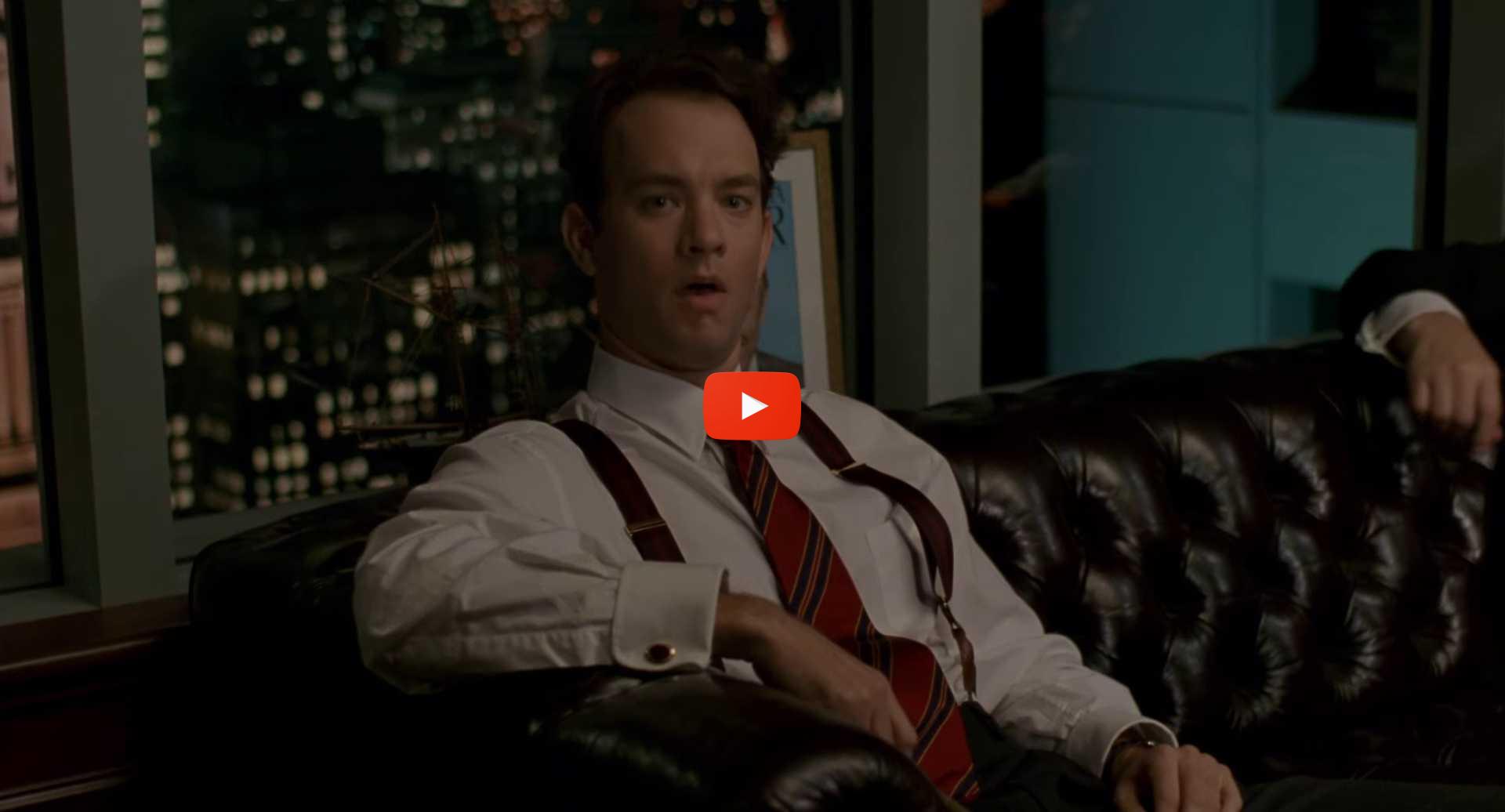 Tom Hanks won an Academy Award for his performance in Philadelphia (1993). He portrayed Andrew Beckett, a gay lawyer who was fired from his high-powered firm after his colleagues discovered he had AIDS. The movie was based on a real court case and explored issues of discrimination and homophobia.
6
Captain Phillips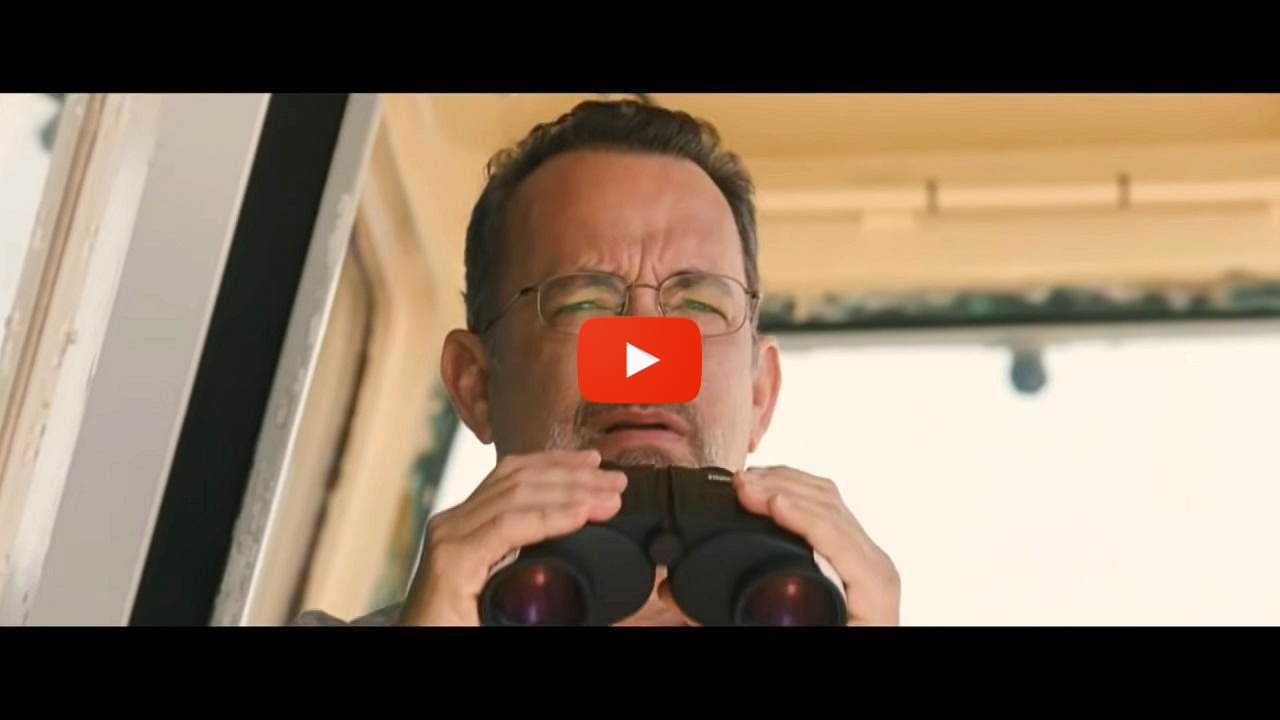 Tom Hanks stars as Captain Richard Phillips in the 2013 film Captain Phillips. He portrays the real-life captain of the cargo ship MV Maersk Alabama, who was taken hostage by Somali pirates in April 2009. Hanks earned an Academy Award nomination for Best Actor for his performance in the film.
5
Cast Away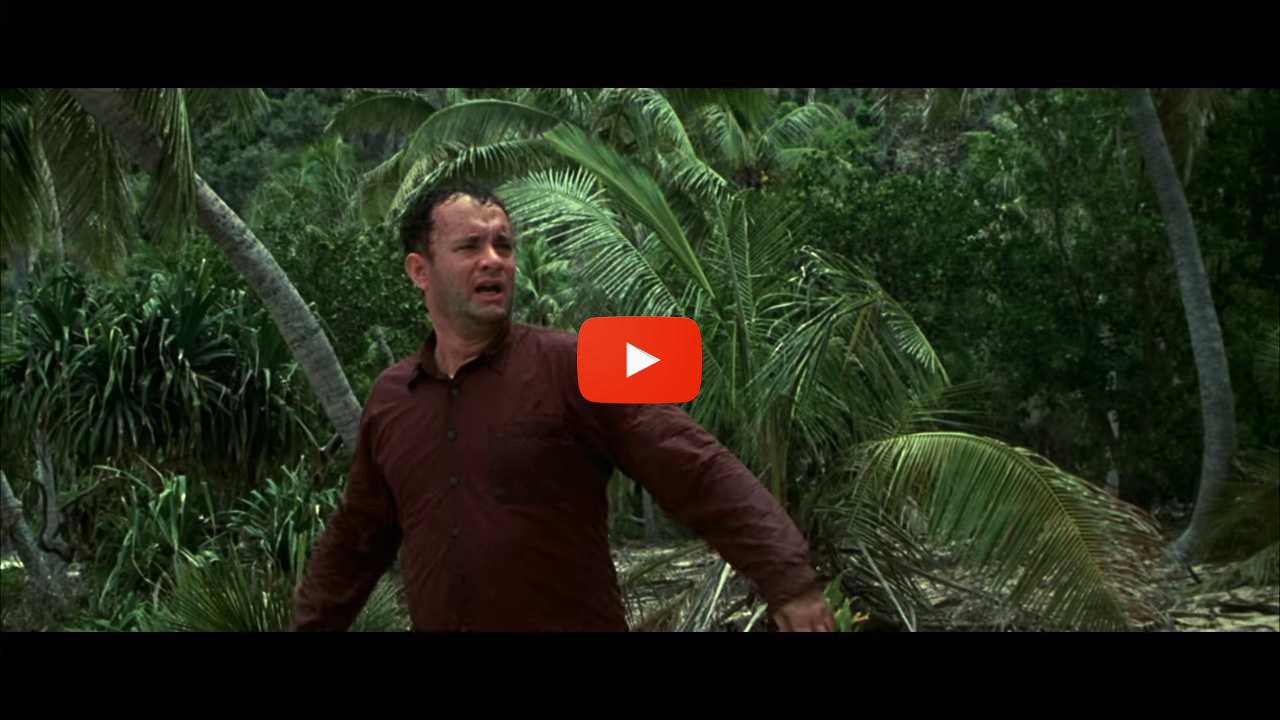 Tom Hanks plays the role of Chuck Noland, a FedEx employee who is stranded on a deserted island after a plane crash. He attempts to survive and cope with being alone for several years before being rescued and returning home.
4
Catch Me If You Can
Tom Hanks plays the role of FBI agent Carl Hanratty in the movie Catch Me If You Can. He is tasked with tracking down the teenage con artist Frank Abagnale Jr. (played by Leonardo DiCaprio). Hanks is dedicated to his job and determined to catch Abagnale, even as the latter continues to evade him. As the movie progresses, Hanks and Abagnale form an odd sort of relationship, with Hanratty admiring Abagnale's intelligence and resourcefulness.
3
The Green Mile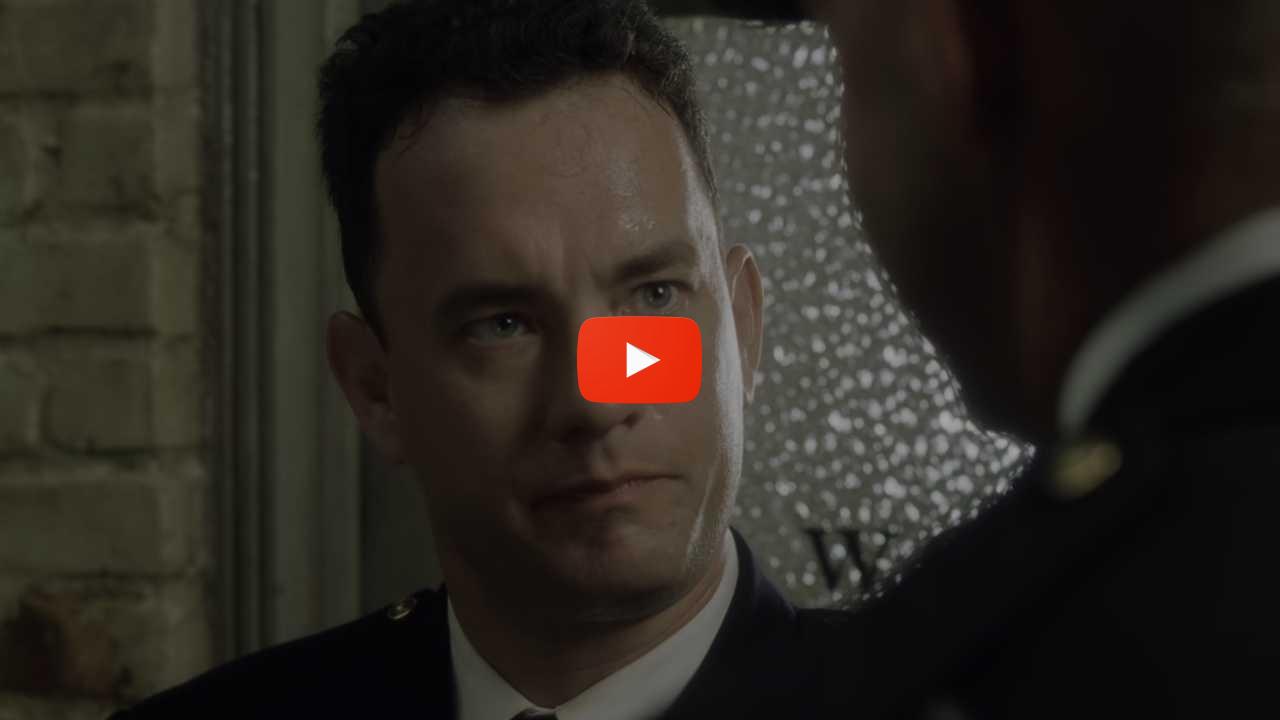 Tom Hanks starred as Paul Edgecomb in The Green Mile, a 1999 American fantasy drama film directed by Frank Darabont and adapted from the 1996 novel of the same name by Stephen King. The film tells the story of Paul Edgecomb's life as a prison guard on Death Row in a Louisiana prison in 1935. Hanks' performance earned him an Academy Award nomination for Best Actor.
2
Saving Private Ryan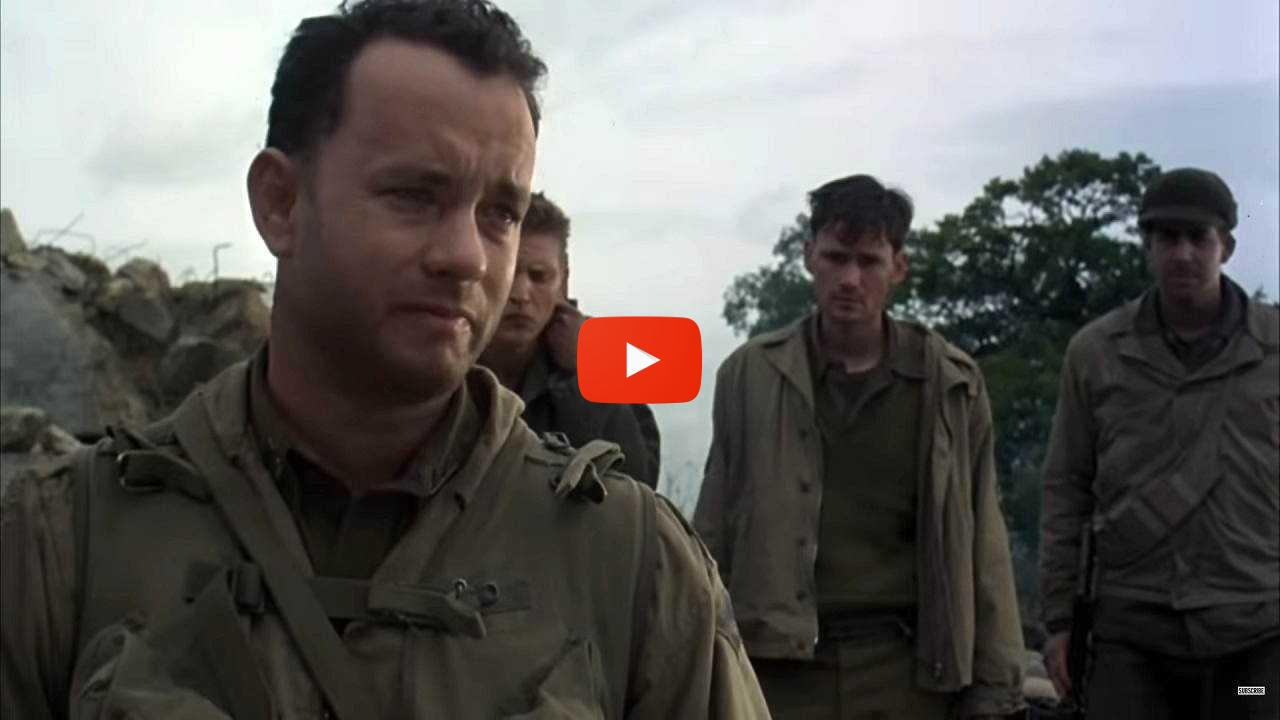 Tom Hanks plays the role of Captain John H. Miller in Saving Private Ryan. He leads a squad of U.S. soldiers in search of a paratrooper, Private James Francis Ryan, whose three brothers have been killed in action. The squad must battle through the war-torn terrain of Normandy to complete their mission. Hanks delivers a powerful performance as the leader of the squad, a man who is determined to succeed in the face of overwhelming odds.
1
Forrest Gump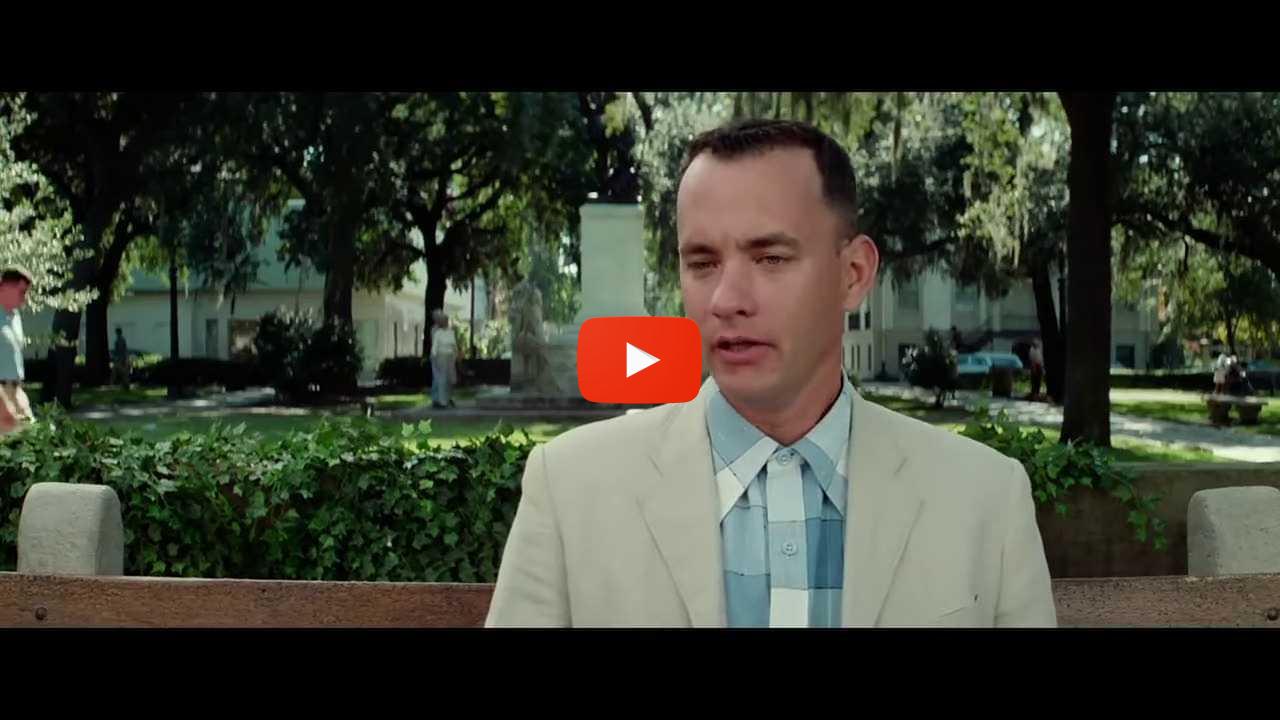 Tom Hanks won an Academy Award for Best Actor for his role as Forrest Gump in the 1994 film of the same name. Hanks' performance as the lovable, yet somewhat naive, Forrest Gump won him universal acclaim and has become one of his most iconic roles.